Not only is every HoverCam a fantastic in-classroom companion, it was also made from the ground up for remote instruction
Watch and Learn
Click the play button for some tips and tricks to enhance your distance learning efforts with HoverCam.
With HoverCam, Your Remote Teaching Possibilities Are Endless:
Work Through Complex Math Equations and Graphs

View Books and Documents

Diagram Sentences

Read-Alongs

Conduct Science Experiments
Starting a Zoom Class Has Never Been Easier.
Schedule, Start, and Run Zoom Sessions Right From Our Software
Don't Use Zoom?
We're also Compatible with Other Video Conferencing Software, Like:
©2018 Google LLC. Hangouts™ and Meet™ are trademarks of Google LLC  ©2017 Microsoft Corporation. Skype™ and Teams™ are trademarks of Microsoft Corporation.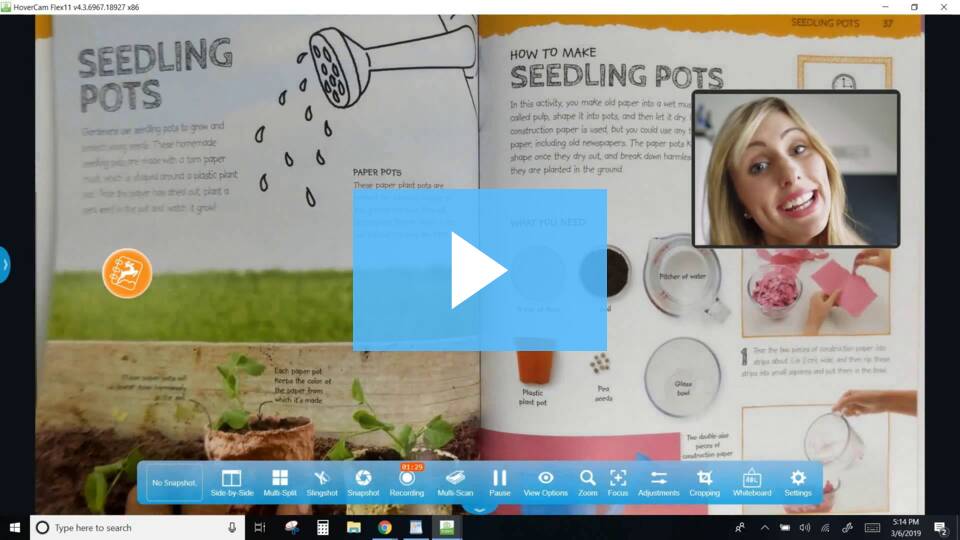 Free Lesson Delivery Software for the Savvy Home-Based Teacher
Annotate Over the Live Camera Image or Desktop
Use with a Webcam for Picture-in-Picture
One-Touch Lesson Recording
Desktop Sharing for Use With 3rd Party Software
Built-in Virtual Whiteboard
Bring images straight from the document camera right into the virtual whiteboard – for your online audience to see!
Use freehand annotation, type digital text, and create shapes and diagrams all through the built-in whiteboard.