Description
Code #1110PK – Wireless pH Sensor Pack (Bluetooth)
Bluetooth | USB | Huge Battery Life | Independent Logging
The Smart Wireless pH Sensor is both Bluetooth and USB compatible and can wirelessly connect to mobile devices such tablets and mobile phones as well as desktop computers such as PC's, Apple Mac's and Chromebooks, giving students the ability to run experiments independently without being tethered to a traditional data logger.
This pack contains the Smart Wireless (Bluetooth) pH Adaptor and a general purpose glass pH Electrode.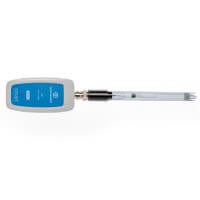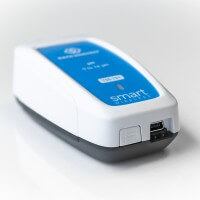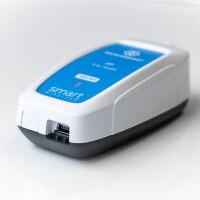 READY FOR IMMEDIATE USE IN CHEMISTRY OR BIOLOGY
The Smart Wireless pH Adaptor has three ranges:
A pre-calibrated range that speeds up set up time during busy classroom activities
If conditions require an adjustment, the calibration constants can be modified and stored as a user calibration range
The mV range suitable for experiments on calibrating a pH sensor or for ion-selective electrodes (ISE) or oxidation reduction probes (ORP)
The Adaptor has a rechargeable battery of 1300 mAh, a single charge can power the sensor for a whole year not just a class day. The battery is charged using a mini USB cable (supplied). The electrode in this pack is a general purpose plastic bodied glass non-refillable electrode.
Reliable and durable, designed for the classroom
All our sensors come with 5 years warranty and lifetime support, we ensure your investment gives you complete peace of mind. The pH Electrode supplied has a 1 year limited warranty.
EasySense2 Software
The Smart Wireless sensors operate with new EasySense2 software which is available in the app stores for all supported devices. This app is constantly being developed with new and exciting features. Designed with teachers and students in mind EasySense2 provides a broad set of tools to capture, display and analyse data from both the Smart Wireless Sensors and the V-type data loggers using Bluetooth or USB connectivity.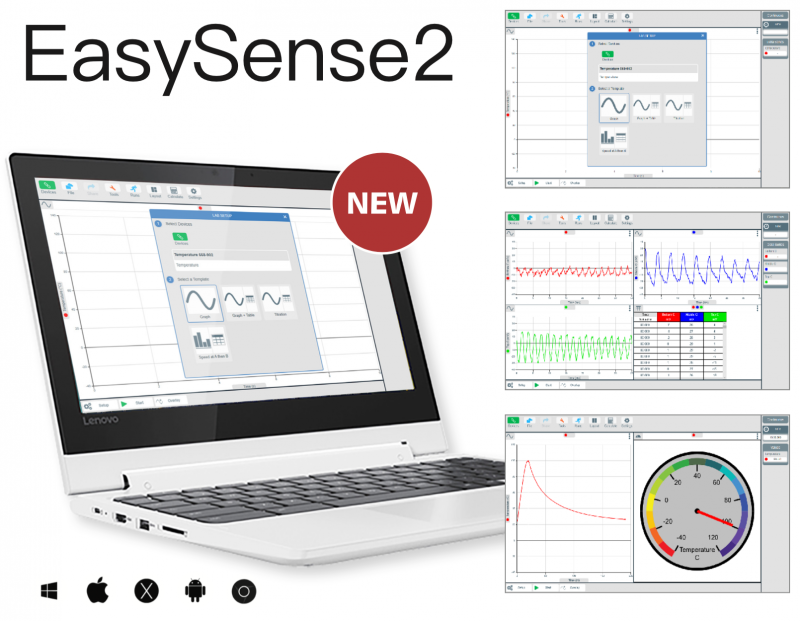 Your Purchasing Options
The Wireless pH Sensor pack contains both the Wireless pH Adaptor and a pH glass electrode.
The Wireless pH Adaptor and pH electrodes are also available to purchase separately if a different design of electrode is preferred. The 2253 pH glass electrode has a direct BNC connector. The 2251 pH glass electrode has approx. 87 cm of wire between the electrode and the BNC connector.
Wireless pH Adaptor (Bluetooth)
Order No. 1110
Wireless pH Sensor Pack (Bluetooth)
Order No. 1110PK
pH Glass Electrode (wired)
Order No. 2251