Description
Independently control your smart phone and use it to operate appliances in your home or work environment.
How it works 
Connect your switch
You can operate HouseMate with it's built-in switch or you can connect up to five external switches. For joystick users interface cables are available for popular wheelchair controls.
Launch the app
HouseMate is compatible with both iOS and Android devices. Pressing your switch starts the scanning on the screen. Launch the HouseMate app to begin environmental control.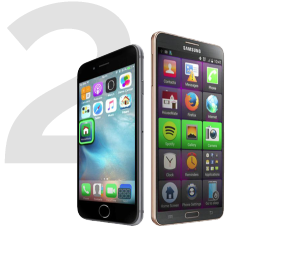 Control your house
The app uses symbols to represent the appliances in your house. When you choose a symbol the control box transmits the corresponding InfraRed or Radio signal.
The Switch
Whatever your ability there is a way to control your smart phone using HouseMate.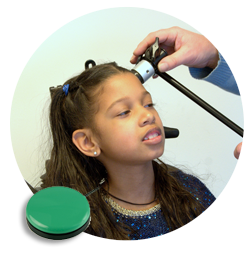 Switch control
There are literally dozens of accessibility switches available from a.t. companies today, each designed with a particular disability in mind. All of these are compatible with HouseMate. Buddy buttons, Sip & Puff controls, Proximity switches, etc. can all be used to control your device.
Joystick control
Imagine the convenience of being able to use your own wheelchair joystick to control your phone. Well, depending on the brand of electronics in your chair, now you can! Simply switch from driving mode to external access and, hey presto, your joystick is now controlling your phone.
Other access methods
As well as using your phone's touch screen the Apps can be controlled with other input devices such as AbleNet's Blue2, our own Point-It! joysticks and even Eye-Tracking devices. In this case HouseMate acts as a hub for controlling the devices in your home.
The App
iOS or Android ? Housemate is compatible with both. You choose.